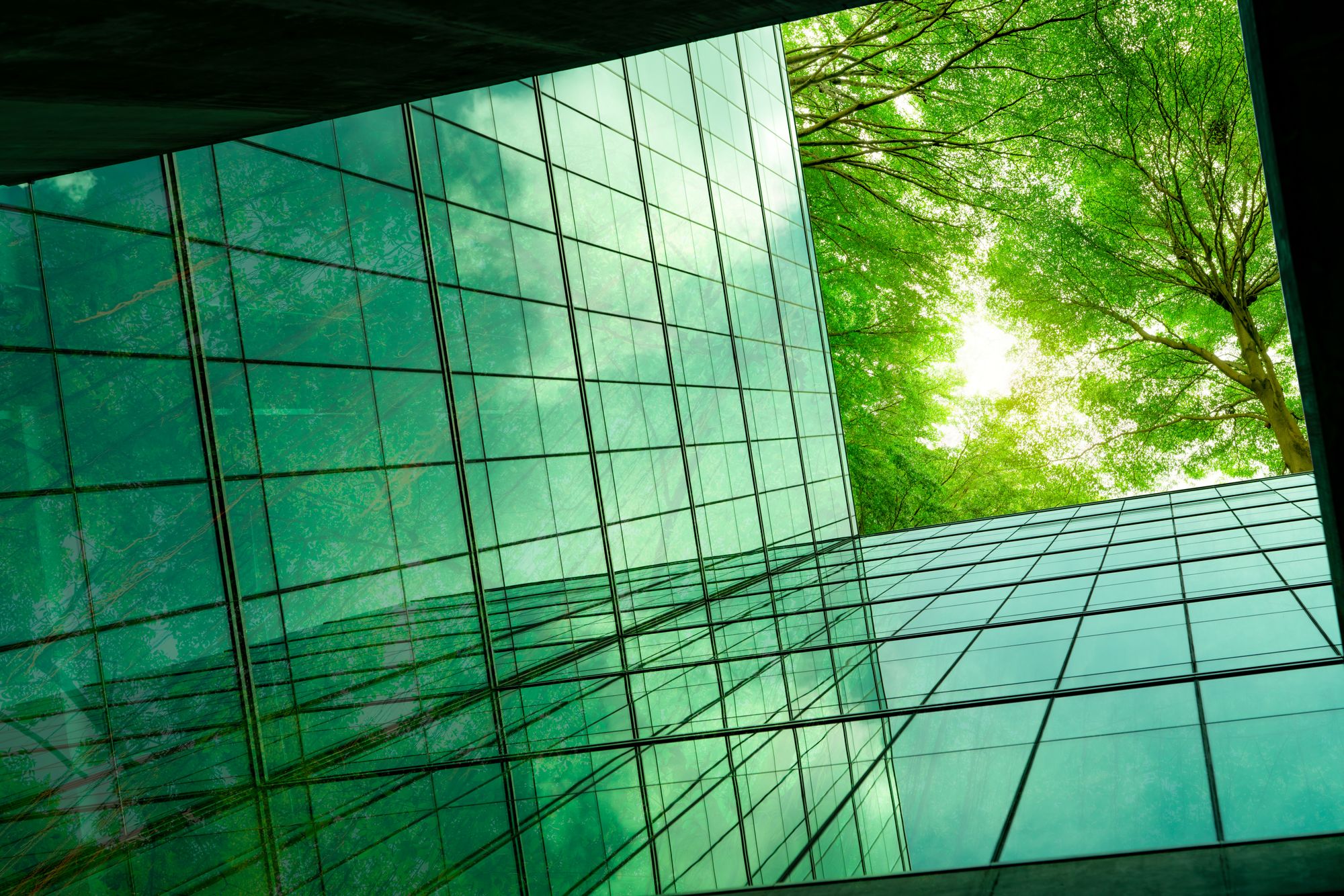 Climate Finance is Creating a World of Opportunity for Employees and Corporations Alike
As companies, consumers and investors become more focused on climate change, there's likely to be considerable job growth for those with expertise in both sustainability and finance. But what is climate finance, and how can you be involved?
As companies, consumers and investors become more focused on climate change, there's likely to be considerable job growth for those with expertise in both sustainability and finance. But what is climate finance, and how can you be involved?
Outline
Climate finance works in the intersection of climate change projects and the monetary resources needed to put them into action. Investing in critical climate action is vital to protect the health of the planet, and climate finance jobs appear across a wide range of firms and financial institutions.
Sheeba Sen, a Terra.do mentor, spent three years as a corporate lawyer in England before deciding her work wasn't fulfilling enough—she wanted to pursue work that felt more purpose-driven. She transitioned from corporate law to large-scale, climate-related economic development, and she shared her thoughts on opportunities in this growing field.
What Is Climate Finance?
Sen defines climate finance as private, government or philanthropic funding for climate change-related projects, such as reducing emissions or developing adaptations to handle the effects of climate change.
Coping with and curbing the effects of climate change is expensive. According to a 2019 Morgan Stanley Research report, achieving net zero carbon emissions by 2050 would require $50 trillion in funding worldwide.
That's where climate finance comes in. An entire financial field has emerged to help route money to the crucial work of climate action. This is good news for job seekers. Sen said the fledgling field needs an influx of smart thinkers to create more investment opportunities that drive necessary climate action.
How is climate finance different from sustainable finance?
Climate finance is often used as a broad term that covers a number of climate-related financial fields, including green finance and sustainable finance. According to Sen, green finance typically addresses more specific ecological goals such as biodiversity, while sustainable finance refers to economic, social and environmental goals. Sen's projects fall under yet another related category—regenerative finance.
"Regenerative financing goes beyond sustainable and aims to create a state of abundance ecologically, socially and economically as opposed to just 'sustaining' the current state for future use," she said.
Who's Investing in Climate Finance?
Climate finance emerged to address the enormous expenses involved with fighting climate change and help the world adapt to the changes resulting from the earth's rising temperatures.
While governments and philanthropists have led many of these efforts, in recent years, more financial institutions have waded into climate finance through environmental, social and governance investing—commonly referred to as ESG investing. This type of investing has become increasingly appealing to both everyday investors saving for retirement and institutional investors like pension funds and mutual funds. ESG investing typically refers to investing with sustainability factors in mind while still seeking financial returns.
There's a range of approaches to ESG investing. In some cases, investors use exclusionary screening to simply remove objectionable companies, such as fossil fuels, from a portfolio. In other cases, investors use positive criteria to seek out companies that are doing good and creating impact.
Transitioning  to Climate Finance
After leaving corporate law, Sen returned home to India and did a deep dive in rural development work. She worked with rural communities across India and spent a few years leading a grassroots nonprofit in the foothills of the Himalayas. "It was during those years I learned how economic development projects were normally designed and implemented," she said. "I also learned that climate action, poverty alleviation, adaptation and mitigation work were all very intricately interconnected."
Slowly, Sen transitioned from working in the nonprofit realm to social impact. That transition led her to help found Hasten Regeneration, an organization that works on regenerative economic development projects.
"Now, I'm designing and implementing large economic development projects across the world," she said. Sen's climate-focused projects aim, for example, to rapidly increase the native forest cover. That work relies on investment from a number of sources, such as development banks, over 10 to 15 years. Sen expects it will generate a 3 to 5 percent return.
What do other climate finance projects do?
Efforts funded by climate finance include projects such as protecting or fortifying ecological systems affected by climate change, constructing solar panel plants, developing more renewable energy sources and building sea walls to help cities adapt to rising sea levels.
In some cases, the term "climate finance" is also used to refer to money owed by wealthier nations to developing nations under the Paris Agreement on climate change, which aims to limit global warming to 1.5 degrees Celsius above pre-industrial levels.
Jobs in Sustainable Finance and Investing
Jobs in climate finance exist at many different kinds of firms and organizations. To transition into a career in climate finance, start by looking for opportunities at institutions that are investing in climate action, such as:
Private financial institutions like banks
Development banks, which are typically majority-owned by national governments, such as FinDev Canada or the U.S. International Development Finance Corporation
Charitable foundations
Family offices
Institutional investors, such as pension funds and insurance companies
Private wealth advisors
Climate-focused venture capital firms
Development organizations and NGOs
Public agencies
Carbon purchasing companies
Some jobs you might find in this field include:
ESG investment analyst: An ESG analyst for an investment firm examines investments through an ESG framework and weighs the risks, opportunities and performance indicators that factor into investment decisions. The path to becoming an ESG analyst typically starts with experience in the financial industry. With a year or two of industry experience, you may be able to start specializing in ESG investments.
Portfolio manager: If you have significant experience in asset management, you may be a good candidate for building investment portfolios focused on climate finance. This role may have some overlap with that of an ESG investment analyst, but in some cases the analyst is more of a specialist supplying info that the portfolio manager can use to make an investing decision from a high-level portfolio perspective. You'll likely need several years of experience in the financial industry, a bachelor's degree in finance, accounting or economics, and designation as a chartered financial analyst (CFA) or chartered alternative investment analyst (CAIA).
Financial advisor specializing in sustainable investment options: If you'd prefer working directly with individual clients—which could include people saving for retirement or companies that offer employee retirement plans—who are interested in ESG goals,  you may find it rewarding to work as a financial advisor  with a focus on sustainable investing. Becoming a financial advisor generally requires a bachelor's degree and specialized certifications and licenses, which may vary depending on your firm.
Investor relations manager for a sustainable fund: This role involves managing communication, providing timely information, responding to questions and keeping investors informed about the fund or company in which they're invested.
Project developer: Ultimately, climate finance has to flow somewhere. Project developers, who may work for a government agency or climate action fund, help design the on-the-ground climate projects aimed at mitigation or adaptation. The job involves a blend of policy analysis, working with experts and affected communities, identifying potential investors and writing project documents.
Program manager: When a company or nonprofit adds climate finance to its agenda, the effort calls for a point person. A climate finance program manager serves that role. Job duties might include forming relationships with development banks, collaborating with experts, forming the company's positions on policy, analyzing project or investment opportunities, and fundraising. The strongest candidates will likely have significant experience working with upper-level officials in the public or private sector and a background in policy, planning or economics.
Data scientist: If you're skilled in working with datasets, performing statistical analysis and identifying patterns and insights, serving as a data scientist for a climate action fund may be a perfect fit. In this role, you may collect and track data, extract key information for decision-makers and investors, and present your findings to stakeholders. Qualifications typically include a degree in mathematics, computer science or statistics.
Climate scientist or specialist: Some organizations doing hands-on projects funded by climate finance enlist specialists with expertise in climate science, environmental studies, green energy or similar areas to do research, help develop and execute projects, conduct analyses and measure results.
Climate Finance Is Just Getting Started
If you're interested in finance and climate change but haven't yet identified your dream job, take heart: There's tons of potential to carve your own path in climate finance and to pursue interesting, meaningful work that drives impact.
"Climate finance is still in its nascent stages," Sen said. "The majority of climate financing is still philanthropic or government backed. We need private investment and capital markets to extend to climate financing."
Read more on climate finance from the following:
As companies, consumers and investors become more focused on climate change, there's likely to be considerable job growth for those with expertise in both sustainability and finance.
As the climate finance field grows, Sen hopes to see a shift from "extractive models of financing to more regenerative models which allow for the majority of capital to stay within communities and not be taken out."
"We need more and more people to make good work investible," she said. For passionate, creative thinkers with a financial background, the possibilities are only expected to grow.

Resources
More like this
Climate change's effects on social enterprise are increasing rapidly, posing new challenges for poverty alleviation efforts. Hear what that means to Jordan Wolken, a recent graduate from Terra.do's Orca cohort and head of the non-profit Bridges for Enterprise.
An in-depth analysis by Terra.do alumn Bruno Girin on how the Doughnut Economics development model could be applied to climate tech companies, covering funding models, employees, tech as an enabler, online privacy, and more.
Business and Economics
3 min read
How can we best scale and deploy technologies that fight climate change? Where does climate finance fit it on the timeline of embracing climate solutions? Guest writer Daniel Kriozere shares his insights into the application of venture capital and project finance in funding climate solutions.