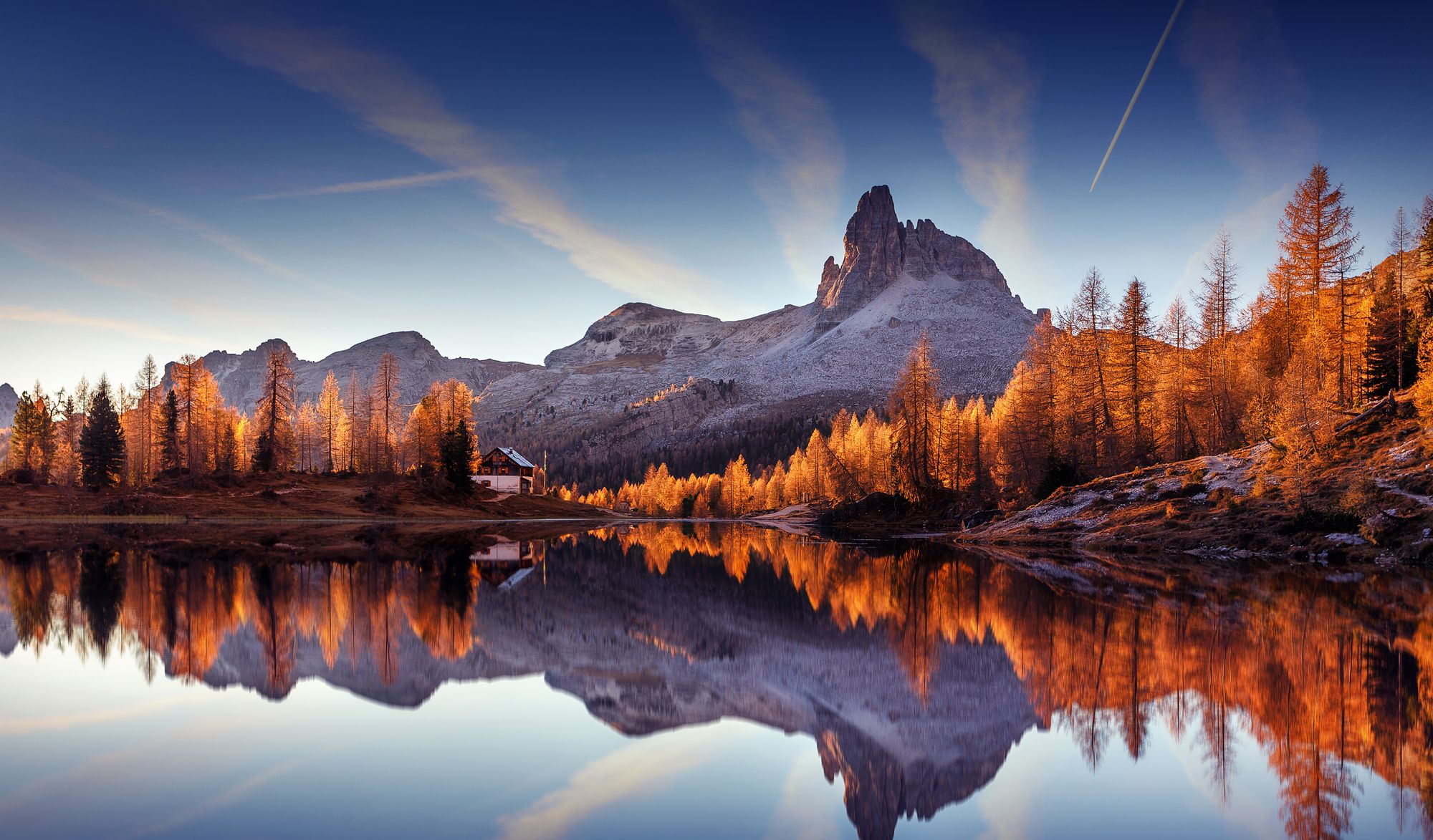 Curbing Climate Change with Environmental Policy Jobs
More often than not, environmental issues are also climate issues. The range of jobs types and opportunities in policy are innumerable, and forward thinking policymakers are putting climate change at the forefront of environmental policy discussions.
More often than not, environmental issues are also climate issues. The range of jobs types and opportunities in policy are innumerable, and forward thinking policymakers are putting climate change at the forefront of environmental policy discussions.
Outline
I started my career as a commercial fisherman in Alaska in the summers during college. After college, I fished Bering Sea crab—one of the most dangerous jobs in the world. I never could have dreamed that I would leverage that experience in American politics and environmental advocacy. But such is the winding road many of us have taken into what we can broadly describe as a career in "environmental policy."
One thing that might compel folks from so many different backgrounds is the importance of the work. Libby Marking, senior manager of government affairs at the National Audubon Society, said, "There's almost nothing more important than understanding and taking care of the environment that takes care of us… we need a wide range of people advocating at all levels to ensure every environmental policy issue is addressed in real time." And more often than not, environmental issues are also climate issues, meaning that the range of jobs types and opportunities in policy are innumerable.
Environmental Policy Definition
Environmental policy deals with the laws, regulations or other measures a government or organization puts in place related to environmental issues. This can range from the research required to develop policy to economics and grant writing. In today's context, forward thinking policy makers are putting climate change at the forefront of environmental policy discussions. It's critical to remember that climate change and environmental issues are inextricably linked, just as environmental policy is with climate justice and a multitude of other issues. All that to say that today's environmental policy jobs offer a unique opportunity to pivot policymaking towards climate action in a way that has never been available before.
Environmental policy can many times be viewed as one slice of the larger pie of environmental advocacy. This broader scope of environmental work may include policy expertise and analysis but may also include other components of campaigning, outreach, media and grassroots activism. Many people interested in environmental policy start their careers through work in advocacy, but it's possible to be interested in policy without being interested in advocacy components such as directing activist engagement or outreach strategies.
Types of Environmental Policy Jobs
Within policy work, there are many directions you could take that would all focus on climate change: land use, marine fisheries, coastal management, water quality, air pollution and clean energy, just to name a few. Some pathways require a master's degree but many don't. There are jobs in all levels of government, but policy makers also include advocacy groups, grassroots organizations, think tanks, lobbyists, and media professionals. While this article uses American government as an example, political systems across the world are making climate change policy a priority in their states, provinces, and national governments. Here are a few career pathways to align your personal and professional passions and spend your life making an impact on the world's most important challenges.
Legislative assistant or aide federal and state: This role centers on constituent correspondence for a member of federal or state legislature. Policy issue research, memo writing, drafting legislation and briefing officials on key issues are all covered by this role. Strong writing skills and the ability to handle multiple projects in a fast-paced environment are a must. Many people break in to legislation work as a staff assistant or legislative correspondent and progress to legislative assistant within a couple years. Usually, no advanced or specialized degrees beyond a bachelor's are required.
Policy analyst or researcher in government, think tanks and NGOs: This role involves researching, reviewing and analyzing existing environmental policies and new scientific research. The goal is to propose solutions and review areas of improvement of new policy recommendations. Advanced degrees in specific topic areas might be beneficial depending on the job requirements, but the ability to work up from legislative aide is also an option. In an NGO setting, policy reseacher positions may require grant-writing and additional fundraising duties depending on the size of the organization and stability of funding streams. A major difference between working at a nonprofit and the federal government is that the latter may involve a longer application process and a significant difference in pay, but the policy focus may change depending on the administration.
Policy analyst or researcher in the private sector: Opportunities exist at the big consulting companies (Deloitte, Accenture, Booz Allen Hamilton) with work usually existing in the form of contracts with various federal government entities or other types of organizations–in the private sector you don't always have the ability to pick the issue area you'd like to focus on. There may also be significant differences between the public and private sectors regarding hours worked per week, pay and job security. An advanced degree in public policy or in statistical and data analysis might be helpful for certain private-sector policy research jobs, with data science skills being a major plus for potential employers.
Public affairs professionals: A communications-oriented approach to engaging in public policy. Usually in this role you won't be the policy expert yourself but will elevate the work of others to the public through media engagement, lobbying, grassroots advocacy and more. You may be able to represent clients who have meaningful engagement on policy issues you care about.
Communications, engagement and outreach personnel: Science communication is key for all levels of government, national, state or local advocacy organizations, nonprofits, grant foundations, and think tanks. Educating the public and engaging community stakeholders is critical to building support for the best public policies that serve constituents. Many times, this outreach also needs to continue after policies are passed to ensure the public knows how to engage with the new policy in the right way. These positions can start entry level with no advanced degree requirements and progress to senior level, but experience with social media and event organization may be helpful.
Environmental economists and funding acquisition specialists: Federal government agencies, nonprofits and businesses may all employ environmental economists to study the effects of implemented or proposed policies and to conduct cost-benefit analyses. Advanced degree, up to PhD, may be required for these positions. Many NGOs have dedicated personnel for acquiring grants and donations which enable other staff to focus exclusively on policy work.
In these and other climate career paths, a science background can also be an excellent way to break into environmental policy. You are likely to be able to position yourself as an expert in the field you studied and leverage your experience throughout the policy making space. Especially when they have strong communications skills, scientists can be some of the most important policy advocates–policy work needs scientists! The organization I now work for is filled with some of the world's leading scientists in their field, and it's incredible to see their knowledge fuel the decisions we make.
Paths to Environmental Policy
I worked doing many different things before landing at a global NGO focused on land and marine conservation advocacy. In my current role, I wasn't hired due to an academic or activist environmental background (I didn't have one). Rather, I had a specific campaign management skill set that the organization I applied to was looking for. I knew how to build a successful national campaign from the ground up, bring stakeholders together, build and manage diverse coalitions, write and edit media materials, manage staff, manage budgets and cashflow, and work calmly under high levels of stress and against constant deadlines.
Other people I spoke to shared similarly varied backgrounds on the way to their role in environmental policy.
Karan Takhar is a U.S. Department of Energy (DOE) Scholar '21 and Fulbright Scholar '20. He said, "Before I found energy policy, I worked in a finance role. I did some marketing work and volunteered on campaigns. I wound up finding an energy research project in college during a study abroad program that opened my eyes to a future pathway in sustainable energy."
Takhar now believes that the cross-section between business and government in climate centered clean energy policy is one of the fastest growing and most impactful places to work. His work at DOE didn't require any special training, but his college research project and Fulbright opportunity helped him stand out.
Libby Marking, the senior manager of government affairs at the National Audubon Society, got her start through an internship working for a South Dakota senator after college. She worked on Capitol Hill in various roles including as a research assistant and then found an opportunity that appealed to her at the U.S. Department of the Interior (DOI).
"I started at DOI as a special assistant and became an advisor to the deputy secretary," she said. "I was able to work on issues under DOI's jurisdiction that I found fascinating—including helping to establish Bears Ears National Monument in Utah."
Marking's experience at DOI solidified her passion to work in environmental policy. She said, "I was able to leverage my Hill and DOI experiences to find an opportunity at an environmental nonprofit doing government affairs." At the National Audubon Society, she's learned about a wide breadth of environmental issues while focusing on sage grouse conservation and Alaska public lands issues.
Environmental Policy Career Outlook
According to a Pew Research Center survey last year, two-thirds of Americans think the government should do more to reduce the effects of climate change. Government action tends to be related to policy-making, so increased public awareness and calls for action may create new opportunities in environmental policy, from the federal level to the state and local.
Data from the Occupational Outlook Handbook of the Bureau of Labor Statistics (BLS) show that "employment of environmental scientists and specialists is projected to grow 8 percent from 2019 to 2029, much faster than the average for all occupations."
Political science is another broad category of careers used by BLS that also shows high growth potential over the next ten years. Political science incorporates those who conduct policy analysis for both government and non-government organizations. Interestingly, BLS defines this category as requiring at least a Master's degree or above. But, as I already laid out in previous sections, there are many subcategories individual jobs can break into that may or may not require graduate degrees. Nevertheless, it's useful to see what the BLS outlook shows for growth and expected pay ranges for these categories of careers.
With median annual wages at $73,230 (scientists and specialists), $92,120 (environmental engineers), $125,350 (political scientists) and $126,930 (lawyers—environmental and other), all growing at average or above-average projections over the next decade, it's a good time to consider entering the field of environmental policy.
There's a wide range of paths leading into environmental policy, and they can all help position you in the midst of the decision-making process to shape policies that make an impact.
Tips for Entering Climate Policy
Finding the right networking events and opportunities depends on what niche of policy you're interested in, as well as what personally motivates and excites you. These networking practices can help you get a foot in the door.
Perfect your resume: A recent study showed that recruiters skim resumes an average of only 7.4 seconds. Expect those who you meet at networking events or coffee chats to have similar attention spans. There are many templates for good resumes but workshopping with colleagues and contacts in your field is priceless.
Join groups and listservs: I recommend checking out Idealist for nonprofit jobs and Tom Manatos for Capitol Hill jobs. LinkedIn can also be a very valuable tool to find networking groups you're interested in, like organizations in clean energy, campaigns and elections, environmental grassroots advocacy, alumni groups and more.
Be open to a big change: Takhar and Marking both moved to the US capital to find more opportunities. They were also willing to start off at entry-level or internship positions in order to work in environmental policy. Established professionals may not need to start from scratch, but you might want to consider what pay cut you'd accept at a new position.
Ask new contacts for two connections: Either in person or over email the next day, ask if your new contact might be able to put you in touch with two additional people in the field. This gives people a clear, but not overwhelming, next step that can lead to exponential growth of your network over time.
Network across multiple levels of government: Capitol Hill is a major hub for environmental policy activity and job opportunities, but it's not the only option. You can begin an environmental policy career by applying to a federal, state or local governmental agency, or a policy assistant position at a nonprofit organization or think tank. Look out for networking opportunities with contacts at smaller agencies or organizations involved in environmental policy.
[Editor's note: Looking for more tips to make the most of every networking opportunity? Find sustainability networking organizations you should know about and ideas for a great informational interview.]

Resources
More like this
Climate change's effects on social enterprise are increasing rapidly, posing new challenges for poverty alleviation efforts. Hear what that means to Jordan Wolken, a recent graduate from Terra.do's Orca cohort and head of the non-profit Bridges for Enterprise.
In today's tech-driven world, there are many ways software jobs can combat climate change; here's our guide to getting started on transitioning your tech career towards climate solutions.
What is biodynamic wine? How do wine careers fit into the world of climate change jobs"? We sat down with organic and biodynamic wine maker Eliza Frey of Frey Wine to find out.