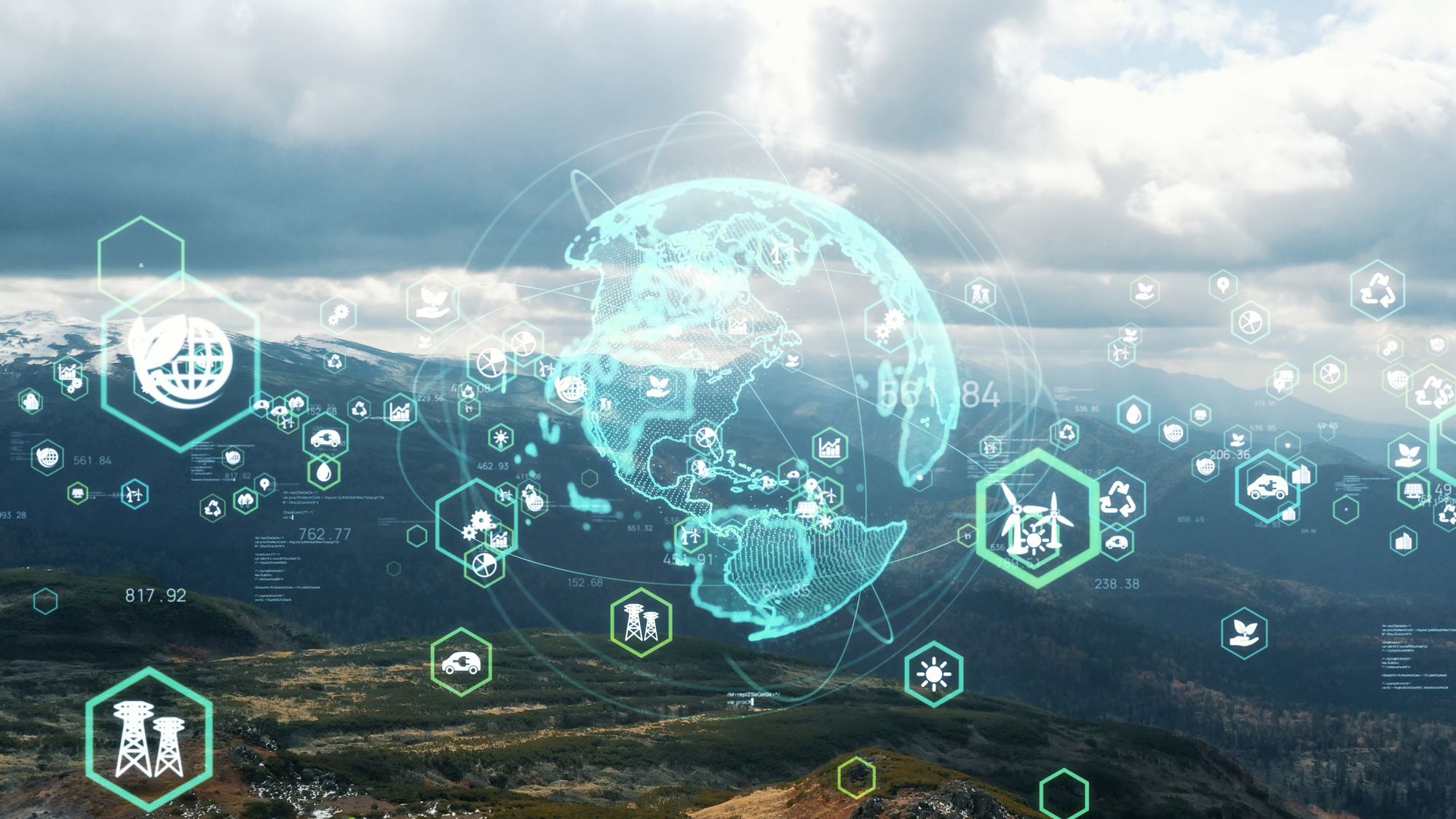 How to Use Your Software Skills to Work on Climate
Considering changing jobs in software? It could be time to pivot your career to working on tech for climate change. Here's your action plan using three Terra.do resources.
Considering changing jobs in software? It could be time to pivot your career to working on tech for climate change. Here's your action plan using three Terra.do resources.
Outline
If you've thought about changing jobs and doing something more impactful, you're not alone. Over the past year and a half, most of us have experienced a slow down in our lives that has led to some rethinking about what is important and how we most want to be spending our time. The increase in wildfires, extreme weather events, and more have made climate change feel more impactful in daily life than ever before, and maybe more urgent as well.
In the world of business, there is now more financial investment in climate change technology than ever before. New companies are starting, big companies and governments are allocating budgets to reducing the climate impacts of their business, and all are creating jobs in sustainability. All the while, the economic changes of the pandemic have lead to many people leaving their roles to assume caregiving responsibility or look after their health or other priorities; these factors mean that in many industries and for many roles, it is a job-seekers market.
It could very well be the time to move your software development and technical expertise to focus on a role working on tech for good - in climate. If this sounds like you, then here's your action plan.

Network in Huddle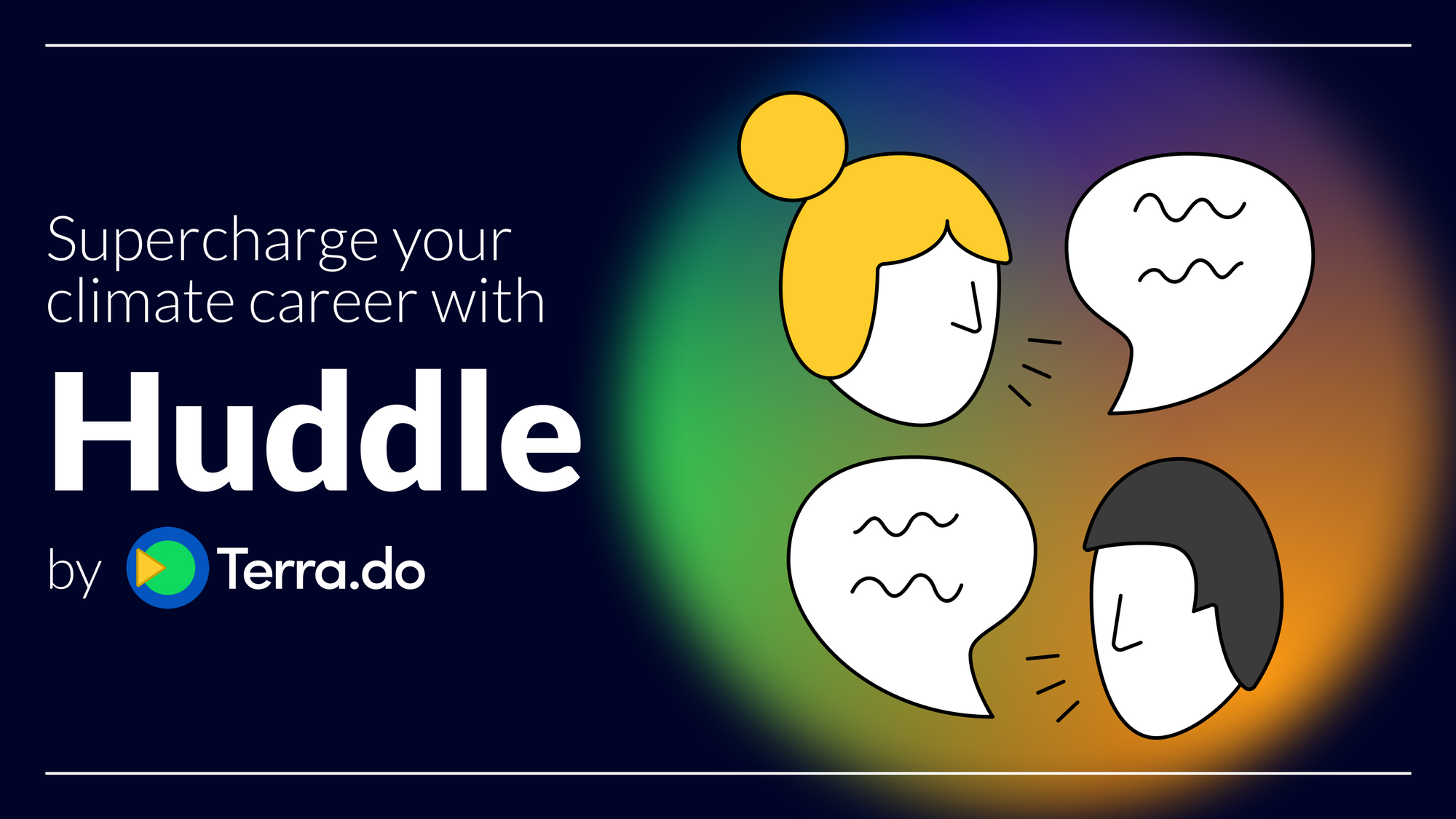 Whenever you're looking at your options for a job or career change, people are your greatest asset. Because climate change technology and clean tech are emerging industries and opportunities can be opaque, it will take conversations and relationships with people to surface the opportunities available in the space. This is especially true in the world of startups; it's estimated that 30% or more of jobs aren't listed but are found through networking. This is especially true in the climate change sector where the industry is growing and changing. The majority of companies in climate change are early stage,  startups, or small departments that focus on this set of problems and solutions and not highly visible. To be successful in finding a meaningful role working in climate, building your network in climate is where you must focus your time.
Huddle by Terra.do is the climate networking platform exclusively designed to facilitate professional opportunities to work on climate change technology. Huddle asks you to fill out a basic profile with your experience, location, and goals, and then matches you to a weekly small group conversation of up to 5 other skilled and climate passionate people. Your conversation will be hosted by someone already leading the way in climate, and is an opportunity to connect with others around the impact you'd like to make, opportunities to use your skills, and ways you can support others on their professional path. Conversations feel like the most inspiring coffee chat you've ever had, and you'll leave with definite next steps to move your career forward. Join huddle now.
Learn How Software Developers Lead in Climate Change.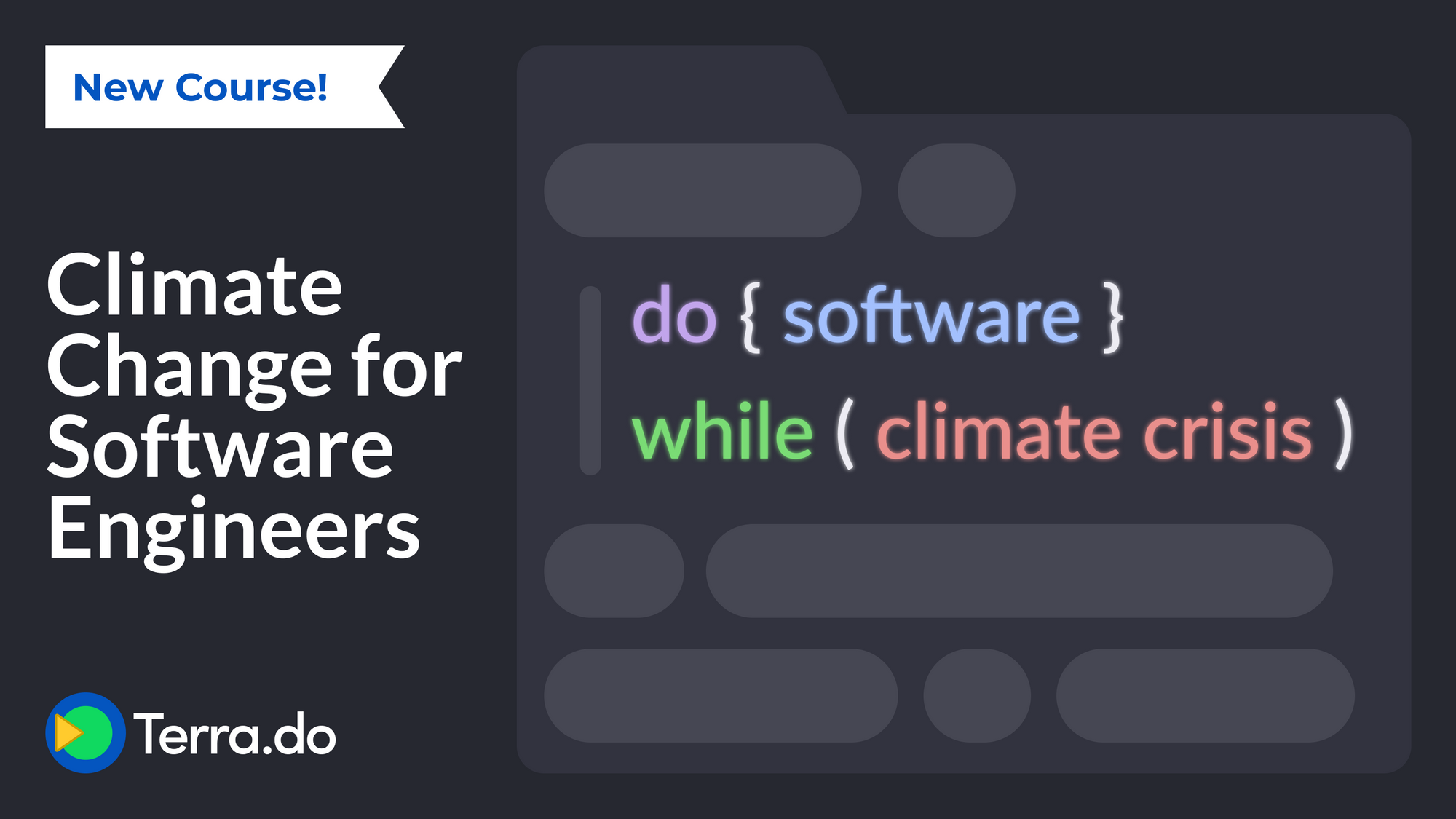 Knowing how to talk about climate solutions, challenges, opportunities, and figuring out where you can fit is a critical step to being competitive for roles addressing climate change. Functional knowledge of climate sectors and vocabulary is necessary to succeed at networking, interviewing, and writing the perfect pitches to companies or business partners.
The Climate Change for Software Engineers course is a five-week learning experience that will give you the lay of the land on software for climate, what's happening, and where you're needed, and how to jump start your transition in powerful ways. Join the course starting on September 7th now.
Land a Job Working on Climate Change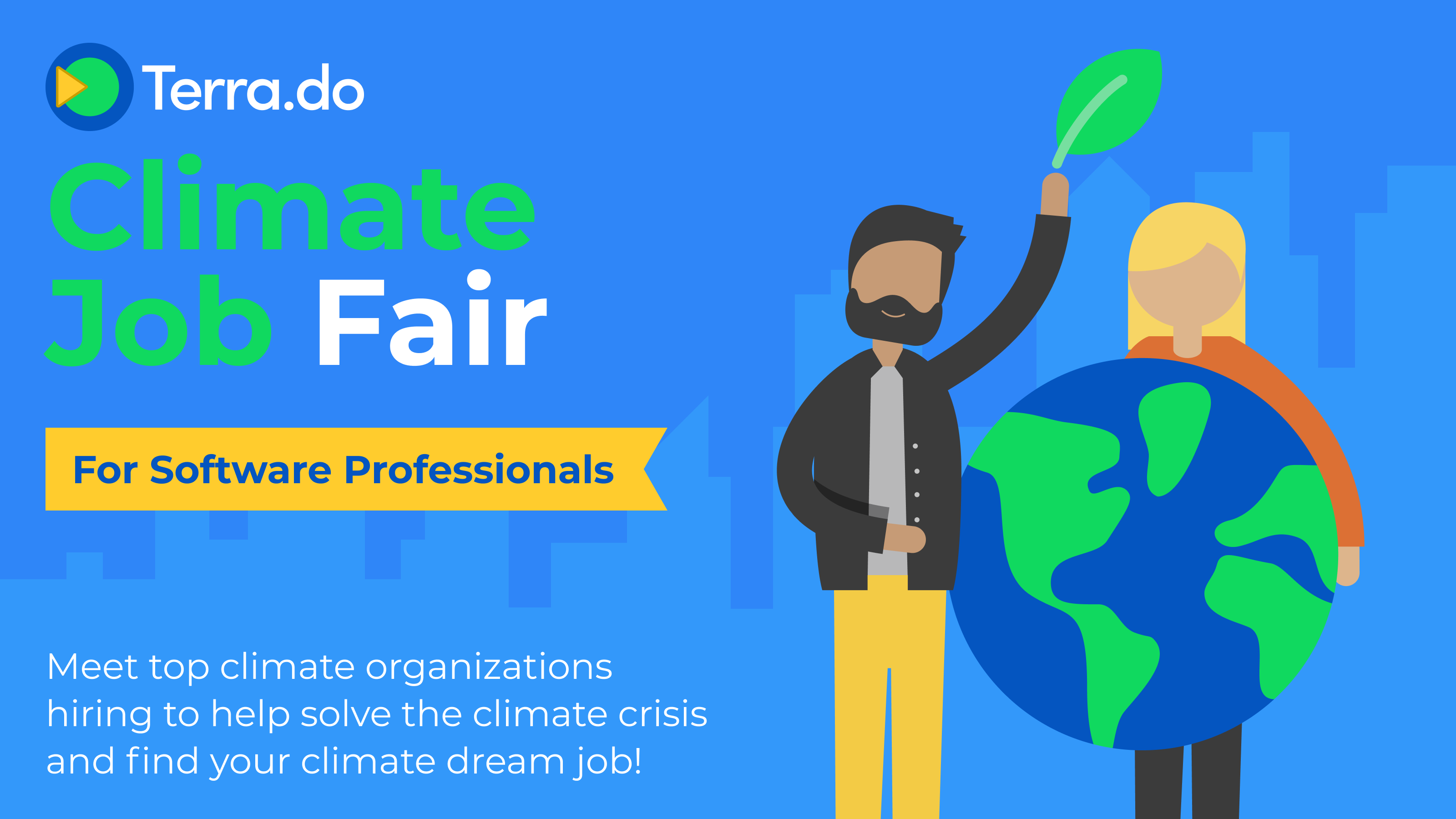 If you're ready to jump right in, you should be applying for software development roles in companies working on climate, but you'll need a way to stand out from the hundreds of other online applicants. Terra.do's Climate Job Fair for software developers coming up on August 25th is the best way for you to combine networking with applying, in an environment exclusively focused on talented tech professionals and climate companies that are hiring. You'll register for the Fair, share your profile details, and browse companies and open roles in advance of the fair itself so you can shortlist sessions of interest and let employers know you want to be considered. During the Fair, you'll attend live sessions with recruiters and hiring managers sharing details about their company and open roles, so you can network directly and interact in real time. You'll also be part of a Slack group for attendees of the fair to continue the networking conversations and hear from the recruiters about updates to their open positions.
If this is the moment for you to make a career change using your software dev skills for good, join our career fair coming up on Aug 25th.




Resources
More like this
Climate change's effects on social enterprise are increasing rapidly, posing new challenges for poverty alleviation efforts. Hear what that means to Jordan Wolken, a recent graduate from Terra.do's Orca cohort and head of the non-profit Bridges for Enterprise.
In today's tech-driven world, there are many ways software jobs can combat climate change; here's our guide to getting started on transitioning your tech career towards climate solutions.
What is biodynamic wine? How do wine careers fit into the world of climate change jobs"? We sat down with organic and biodynamic wine maker Eliza Frey of Frey Wine to find out.