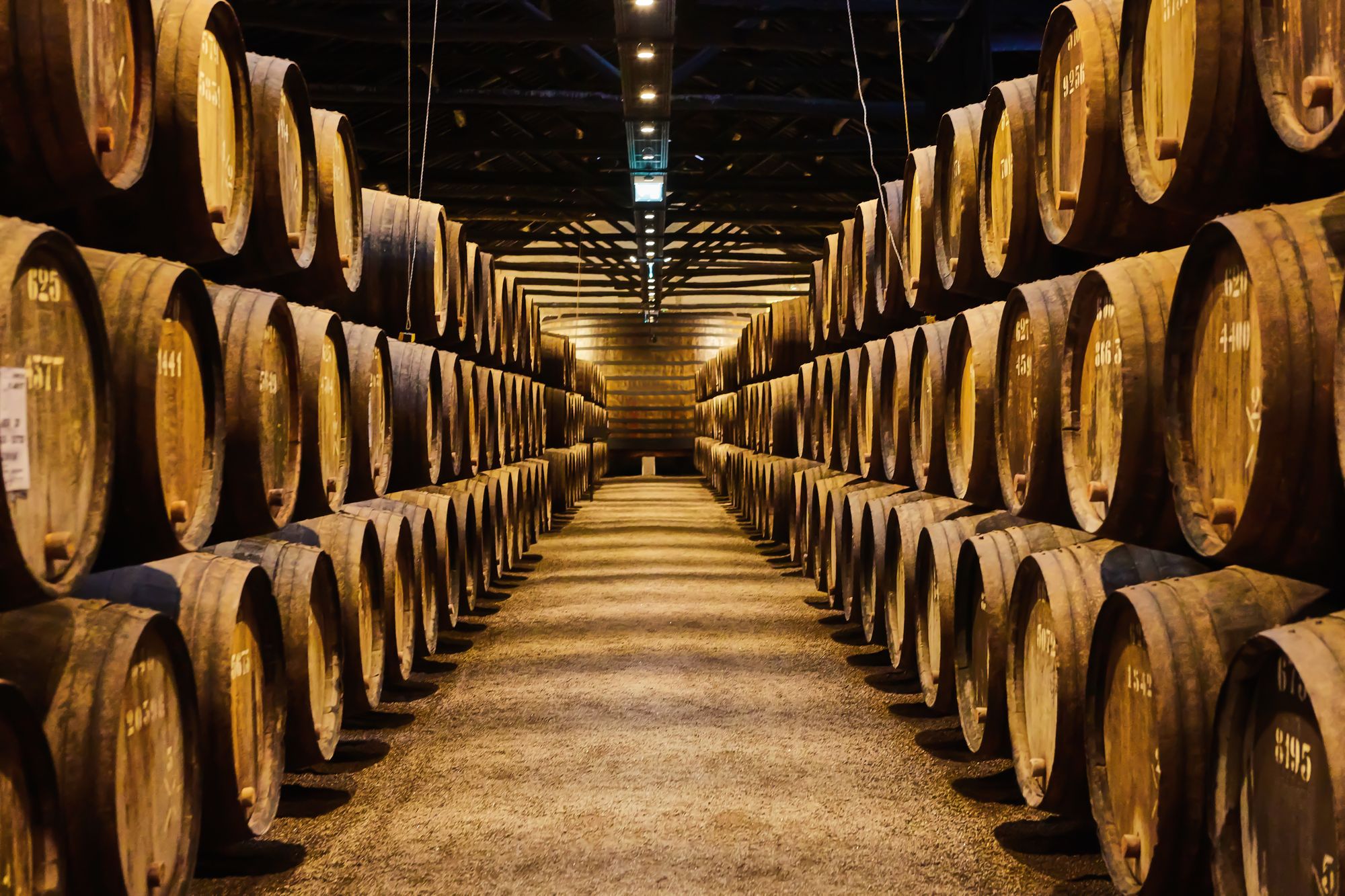 Climate and Cabernet: How Biodynamic Wine Careers Help Solve Climate Change
What is biodynamic wine? How do wine careers fit into the world of climate change jobs"? We sat down with organic and biodynamic wine maker Eliza Frey of Frey Wine to find out.
What is biodynamic wine? How do wine careers fit into the world of climate change jobs"? We sat down with organic and biodynamic wine maker Eliza Frey of Frey Wine to find out.
Outline
Sustainable wine jobs come in a variety of forms, from soil and water conservation to working as a sommelier. That's why we spoke to Eliza Frey, a winemaker with the first organic and biodynamic winery in the United States — Frey Vineyards in Northern California's Mendocino County. Frey grew up helping out at her parents' winery. Her long-held passions for organic chemistry, gardening and biodynamic agriculture led her back to the family business after college.
Like anyone working in agriculture, Frey understands how powerfully climate change impacts her life and business. Its devastation became all too real when fires tore through the region and Frey Vineyards lost its bottling line, tasting room and offices.
The tragedy only reaffirmed the winery's mission to be good stewards of the land. Frey sat down with Terra.do to share her story and advice, including critical skills for sustainable winery jobs and her outlook on the future of biodynamic wine.
What is Biodynamic Wine?
Biodynamic wine strives to conserve resources like water and energy, maintain healthy soil and preserve local ecosystems. In California, wineries and vineyards must follow certain requirements to be certified by the California Sustainable Winegrowing Alliance, including measuring water, energy use and greenhouse gas emissions, and implementing plans for improvement.
Other branches of sustainable viticulture include organic wine, which is free of any synthetic fertilizers, pesticides or GMOs; biodynamic wine, which contains no chemicals and additives, also takes the entire ecosystem into consideration during the growing and production process.
The sustainable wine industry has seen steady growth in the past decade. Organic wine alone is a 7.4 billion dollar global industry, and as of December 2020, 171 wineries (producing 80 percent of California's wine) and 2,247 vineyards had been certified by California Sustainable Winegrowing Alliance. According to the Bureau of Labor Statistics, the job market for graduates in food, agriculture, renewable natural resources and the environment is expected to grow 2.6 percent between 2020 and 2025.
Q: How Did Frey Vineyards Become a Biodynamic Winery?
A: We never wanted to use any chemicals in the vineyard or winemaking process, so we've been organic from the beginning — we were actually the first organic winery in the country. My grandparents, two medical doctors with 12 children, bought the original piece of property.
My dad, the eldest, met my mom at an organic gardening internship in Northern California. They were both passionate about organic agriculture, vegetable farming and animal husbandry, and they wanted to figure out how to make a living on the home ranch. They had been growing and selling the grapes to wineries, and then some of the wines from those grapes won medals. So they decided to give winemaking a try. At the time, California was gaining a lot of momentum as a premium wine region.
The grapes had always been grown organically, but when the winery started in 1980, organic certification didn't exist yet. My parents knew they wanted to make a pure product without any preservatives or chemicals. A winery in Sonoma made wine without added sulfites, the main preservative in wine, and [my parents] reached out to them for advice. In the 1980s, they were involved in the development of the organic standard.
Q: How Did You Get Started in Biodynamic Wine?
A: Since it's a family business, as a little kid I'd help out on the bottling line. I'm not formally trained in winemaking, but I've taken a lot of industry classes and I have a degree in chemistry. I love chemistry because it's the study of the foundation of life, and it unlocks the mystery of how the world around us works. But I didn't want to work in a lab. I'm also interested in gardening, soils and organic agriculture.
In my early 20s, I traveled and worked on some different farms, but eventually I wanted to live in Redwood Valley where I grew up. I've learned a lot about vineyard management over the years, and there's a lot of crossover with chemistry. We're learning how much more dynamic the chemistry of soil is than we knew in the past. Our understanding of how nutrients cycle within the soil is broadening, and it's something I continue to study.
Q: How Do Biodynamic Wine Careers Fit Into "Climate Change Jobs"?
A: Anyone working in agriculture can't ignore climate change. We've seen weather patterns shifting over the last decade that we have had to adjust to. We're trying to diversify and offer other agricultural products, which can not only improve the soil but help mitigate times when there may be crop failure or changing market conditions, but we had a big setback in 2017 when wildfires came through our region. Our whole bottling line, tasting room, offices and most of our houses burned down.
Before that, we had some cool projects we were working on. We had a mini combine and we were growing wheat in between the rows of the vineyard. We were making flour with a big grinding mill, selling it at our tasting room, and making bread and pizza dough for winery events.  Bread sales were our eventual goal. But the grinding mill and the combine burned. That put us into survival mode, but there's more diversifying we want to do in the future.
With climate change, we also see the potential that agriculture has — managing the soils of the earth in a healthy and robust way can be a major source of climate change mitigation. We support different organizations like Kiss the Ground, which does advocacy and education on regenerative agriculture. It's inspirational to see what different land management approaches can do for climate change.
Q: What Are Your Suggestions for Others Interested in Sustainable or Biodynamic Wine Jobs?
A: Most of the major viticulture schools don't specialize in making organic or biodynamic wines, so you may need to get creative and look elsewhere. A great way to get started is to find an internship with a vineyard to get your feet on the ground. Although we haven't had interns since the fire, our interns helped with bottling, winemaking [and] crushing grapes, and we had interns in the office to learn the business side. You should also taste a lot of wine and see what you like.
Q: What Job Skills Could Be Relevant at a Biodyamic Winery?
A: A basic understanding of chemistry or microbiology can be helpful. Organization and good record-keeping skills are helpful because wine is an alcoholic beverage that's heavily taxed and regulated. A creative approach is helpful, too. We're always figuring out new ways to do things, and a small adjustment in the process can save thousands of hours. For example, when mixing the fermentations in our tanks, instead of manually punching the seeds and stems down with our hand or paddle, we learned that by using compressed air, we could do it more efficiently.
In business, it's important to have a broad base of skills or services or products, so we don't have all our eggs in one basket. That means there's something for everyone. You need mechanics on the bottling line. You need a sales team and people running a tasting room — and sommeliers and people pairing food and wine. It's a big industry with a lot of different career options, all the way from vineyard to table.
Q: Are a Lot of Wineries Offering Sustainability Jobs?
A: Yes, having a sustainability background is getting more and more important everywhere. The big wineries that aren't organic have sustainability managers to look at their electricity use and water use. The California Sustainable Winegrowing Alliance has a self-assessment tool that vineyards and wineries can use to score themselves and find ways to improve. There are a lot of ways someone with a sustainability background can transfer it over to wine and grapes.
Q: Where Is the Wine Industry Going?
A: There's a huge demand for certified organic foods and beverages, and it's only growing. Here in California, many people are working on water conservation for vineyards, and there's a lot of education and momentum about not using agrichemicals.
Traditional vineyards still use Roundup to spray the vines and kill the weeds, but eventually people will wake up and stop using it. I think its days are numbered. In addition, more people are experimenting with additive-free wines. There's a lot of room for advocacy and politics around agriculture and climate change. So we need people at all levels — from the farms up to the Capitol.
Resources
More like this
Climate change's effects on social enterprise are increasing rapidly, posing new challenges for poverty alleviation efforts. Hear what that means to Jordan Wolken, a recent graduate from Terra.do's Orca cohort and head of the non-profit Bridges for Enterprise.
In today's tech-driven world, there are many ways software jobs can combat climate change; here's our guide to getting started on transitioning your tech career towards climate solutions.
Read through an optimistic speculation of the future by Greg Findley, a Fellow of the March 2021 cohort of our Climate Change: Learning for Action course.