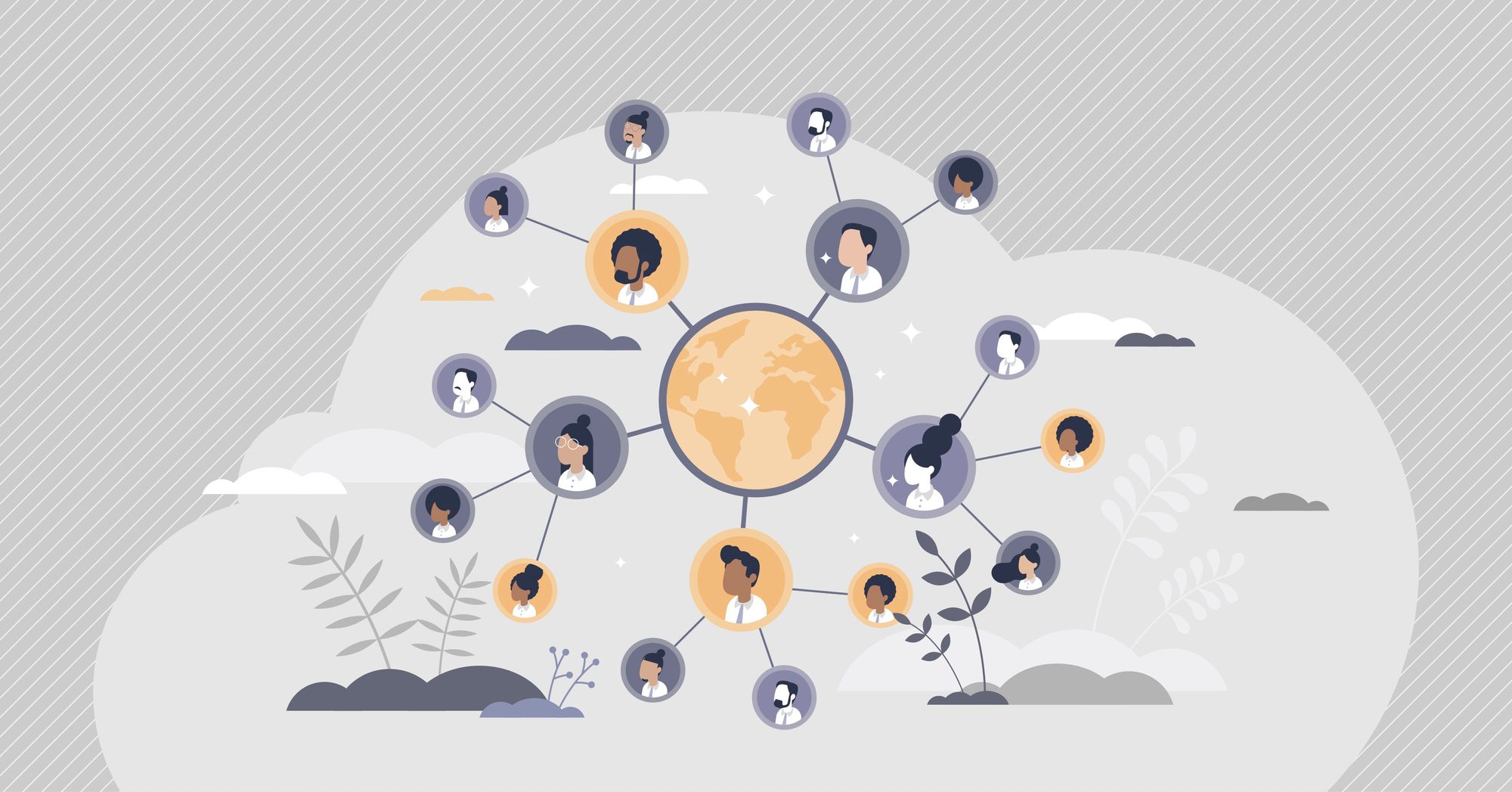 Building a Climate Startup in Community
A graduate of Terra.do's Terra Studio, Siobhan Montoya Lavender tells the story of how she and her co founders built their own startup careers with help from climate communities.
A graduate of Terra.do's Terra Studio, Siobhan Montoya Lavender tells the story of how she and her co founders built their own startup careers with help from climate communities.
Outline
"I think we've been building in public without realizing it", my cofounder Cara tells me over Zoom. She has palm trees in her background instead of her usual Parisian apartment. She's visiting family in Los Angeles, where, only a week ago, she, my other co-founder and I all met in person for the first time near LAX. I call central Mexico home; and although only Laura still lives in LA, all three of us have SoCal roots, so I guess it was apropos that the City of Angels played host to us as we hugged each other for the first time.
Now that we've launched our MVP, it occurred to me how far along the path from concept to execution we had already walked, so here are some key insights from our early-stage founder experience and why you might want to consider building within a specific support system.
Building in Coalition
Laura Katayama, Dr. Cara Maesano and I started building Thanks a Ton in March of 2021. We first met virtually in February. Because of our geographic dispersion and carbon-averse industry, we likely would have met over Zoom pandemic or not. Of course when we met we had no idea we would become cofounders; we were living in different countries, were from completely different generations, and had distinctly different academic and professional backgrounds. We were, however, all mothers, all from SoCal originally, and all obsessed with carbon dioxide removal.

It was that bond-building carbon molecule that brought us all together. Well, carbon and AirMiners, the platform for current or aspiring carbon-industry professionals.
As it turns out, finding a cofounder is as important as finding an idea. Something critical I have learned in every stage of building a climate startup: two brains are always better than one.
If you're looking to found a climate startup and wondering if you need cofounders, Tito Jankowski has a helpful video called "why being a solo founder is tricky." I for one believe that there is a certain startup magic in the number three, and that within climate communities like Terra.do, there is a cofounder waiting to be discovered.
Building in Questions
It's likely because of our AirMiners origins that we started inadvertently inviting people into our building process. It's hard not to when you are both part of a welcoming and supportive community, and have 1 million questions to ask.

A good friend of mine and a Techstars alum once told me "Tell people your idea. They are much more likely to help you than to quit their day job and compete." Maybe it was our naivete, but the thought of NOT telling someone our entire plan, business model and version 2.0 dreams never crossed our minds.

We reached out to our own climate change communities in My Climate Journey, Work on Climate, Open Air Collective, Earthshot Labs and On Deck for specific asks. We volunteered for AirMiner events and lent our hands to others wanting to work in the climate space, knowing that each person we gave our time to was another ally in our mission to reverse climate change.

The response has been resounding, and honestly, I attribute it to the industry more than to us - climate change is an all hands on deck issue (in fact my cofounder Cara and I are both On Deck Climate Tech fellows). Thousands of solutions are needed - yesterday. Thousands of startups will have to succeed to prevent a 2 degree warming scenario.
It hasn't all been peaches and cream feedback, but because we are startup newbies, everytime someone kindly laughs in our faces, we laugh with them, because, yeah some of our approaches are ridiculous, classic first-time-founder errors. Sometimes I wonder where we would be had we built privately, had we cloistered our idea and execution strategy. I'm very certain the answer is nowhere.
Building in Structure

Still, despite all the doe-eyed transparency with which we built Thanks a Ton, it wasn't until Terra Studio that we really recognized that we were 'building in public'.

My husband, a tech veteran at this point, has been sending me links to founders and investors that 'build in public' since I first told him our vision for Thanks a Ton. He would point me towards the likes of Lolita Taub and Fast, but I guess I thought that if we weren't chronicaling our journey on Twitter then it didn't count. Part of me wishes we had one single company secret, but we don't.

When we started Terra Studio, Terra.do's four-week mini-accelerator program for climate startups, we finally had a structure to our collaborative building approach. I've since realized that what we've done from the beginning is actually 'building in community'.
At Terra Studio we met other teams at similar stages, shared our progress and offered connections. As a cohort we attended workshops, deep dives and followed an assignment structure that finally brought our patchwork of tasks into focus. We started organizing our mountains of feedback and looked to fellow teams to learn the best way to do so.
Like AirMiners, Terra.do has a strong community component; Cara is a Terra.do course graduate and the one who applied for our spot in their inaugural builder cohort where many, if not most, of the participants were course graduates themselves.

When you are building an airplane while you fly it, you are pulled in twenty different directions at once, but with Terra Studio, we had a clear agenda, and an organized group of people to both support and lean on, with experts to weigh in.
It was the community we had already been building ourselves, but manageable, focused and structured. It gave us the opportunity to really hone our asks, to step back and really contemplate our current needs within the context of where Thanks a Ton was at THAT moment.
Building in Vulnerability
Now we are on the cusp of launching our MVP. It seems very fitting that the intended "early adopters" of our MVP will be the very people that helped us build it. In a way, Thanks a Ton is our thank you card to them.
Working to reverse climate change is not like working in other industries. Climate change is a communal problem that cannot be solved without massive collaboration and selfless acts of support. It takes an act of faith and vulnerability to put forth a startup - to set your idea free upon the world. And while I know 90% of startups fail, continuing to build in community gives us the confidence to try, knowing that we have an entire community rooting for us to be the 10% that make it.
I find myself wondering how many other scrappy climate startups are out there trying to jumble together all their tasks, asks, feedback and development while building the plane they fly in. I suggest they look for opportunities like Terra Studio, I suggest they find the support and structure they need to succeed in whatever 'success' means at their current phase. I suggest they choose to build in community, and if it's a community I am a part of, I look forward to helping them.

Resources
More like this
Climate change's effects on social enterprise are increasing rapidly, posing new challenges for poverty alleviation efforts. Hear what that means to Jordan Wolken, a recent graduate from Terra.do's Orca cohort and head of the non-profit Bridges for Enterprise.
In today's tech-driven world, there are many ways software jobs can combat climate change; here's our guide to getting started on transitioning your tech career towards climate solutions.
What is biodynamic wine? How do wine careers fit into the world of climate change jobs"? We sat down with organic and biodynamic wine maker Eliza Frey of Frey Wine to find out.