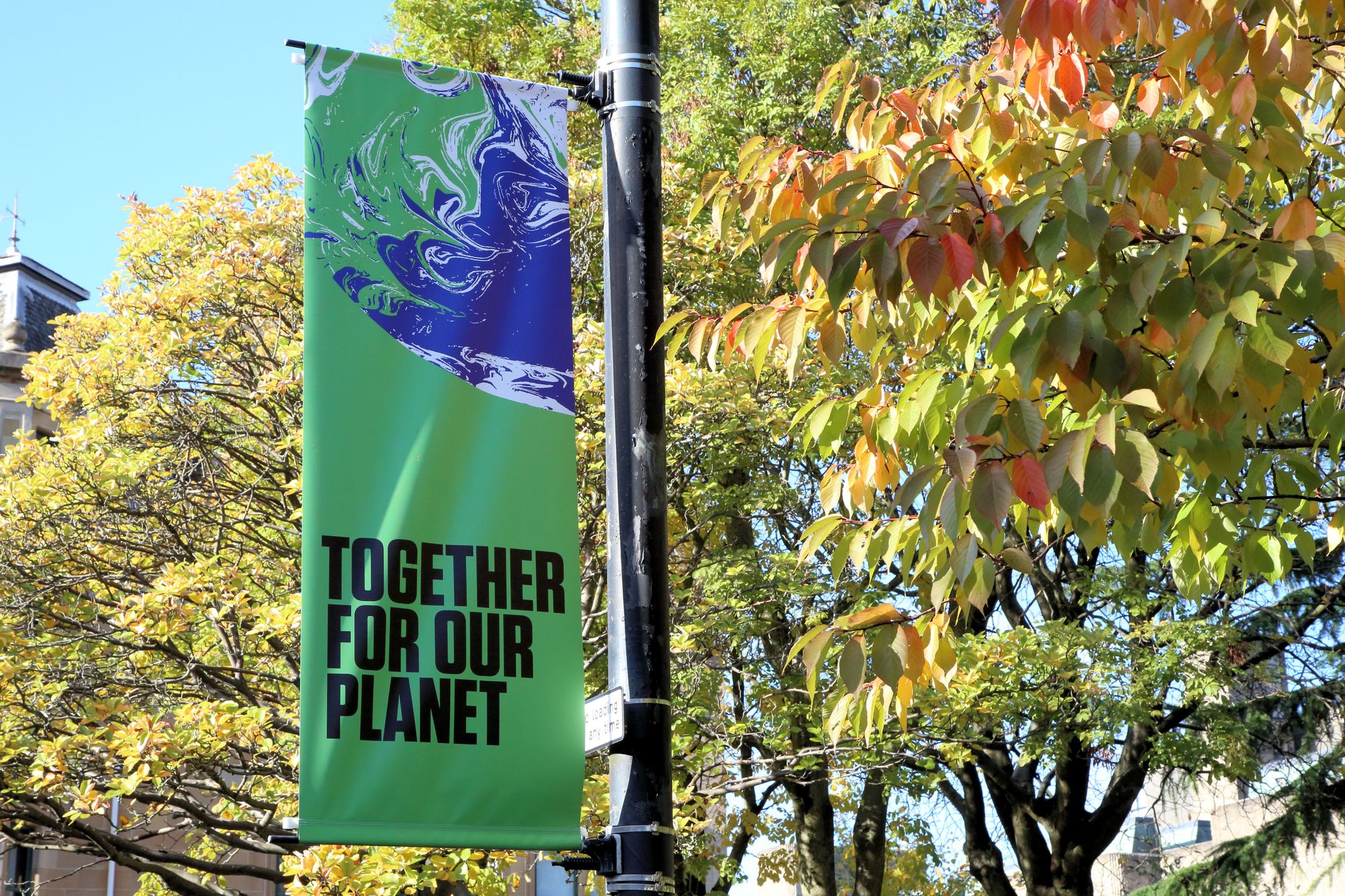 COP26 Is Underway: Here's What You Need to Know
197 countries have gathered in Glasgow for a two-week conference on the future of climate action. Here's our guide on the policies, background, and must-watch issues of the summit.
197 countries have gathered in Glasgow for a two-week conference on the future of climate action. Here's our guide on the policies, background, and must-watch issues of the summit.
Outline
The United Nations Climate Change Conference of 2021, better known as COP26, has begun. With the effects of climate change mounting and time running low to take action, many might agree with American climate envoy John Kerry in his sentiment that COP26 is the "last best hope for the world to get its act together".
So what can we expect? After only 24 hours since the its opening, COP26 has seen India committed to net zero emissions by 2070, Biden apologizes for US climate action, and 80 countries join a global pledge against methane emissions. But for climate advocates, hopes for greater action come with trepidations after a lackluster 2021 G20 Summit, worrying statements from the IPCC's latest report and a long six years after the groundbreaking Paris Agreement.
Where COP came from, where we are now
In 1992, the UN formed the Framework Convention on Climate Change with the aims of increasing awareness surrounding climate change issues. Three years later, the first COP summit was held in 1995, bringing together governments, NGOs, and environmental experts to discuss how the international community can successfully curb climate change.
Twenty-six iterations later, COP has returned, this time convening in Glasgow, UK and faces high stakes as it arrives on the tailwinds of both the 2021 IPCC report and G20 summit. With the goals of the Paris Agreement seeming far off, the pledges and strategies of the 197 attending countries are just one aspect of what to watch over the next two weeks.
What's on the table for COP26
Rome's G20 summit resulted in few coal reduction targets, with activists hoping its shortcomings will be addressed at COP26. Expect extended discussions on the creation of a coal stop date among developed countries
Exactly how much each country will need to slash emissions by is surprisingly still under debate. Addressing the "emissions gap", the difference between countries' current carbon policies and their pledges, is sure to be a topic to watch
Climate finance is taking center stage this year, with countries addressing how to cut global emissions with developed countries funding emissions reductions in developing nations. While 2009's COP15 saw wealthy nations pledge funding of $100 billion by 2020, the real count has missed the mark
A global carbon market has been on the docket of international leaders since the Paris Agreement, but the largely controversial trading scheme has yet to see successful negotiations and is sure to see debate at COP26
How (and why) to get involved
COP26 might very well be the climate policy turning point we have all been waiting for. With the groundwork laid via the Paris Agreement and the 2021 IPCC Report, there has never been more opportunity, need, or motivation to address the climate crisis. For millions in developing countries, this is a defining moment to speak out for our global 1.5 degrees Celsius goal. In developed nations, COP26 is an opportunity to inspire political action to act on established and reexamined carbon goals.
To get in on the action, streaming might be your best bet to keep up on all things COP26. The UNFCCC has posted a schedule of all streaming events, even though the debates themselves will be closed. Whether in person or virtual, you can also attend cultural performances, workshops, and talks.
Resources
More like this
Climate change's effects on social enterprise are increasing rapidly, posing new challenges for poverty alleviation efforts. Hear what that means to Jordan Wolken, a recent graduate from Terra.do's Orca cohort and head of the non-profit Bridges for Enterprise.
In today's tech-driven world, there are many ways software jobs can combat climate change; here's our guide to getting started on transitioning your tech career towards climate solutions.
What is biodynamic wine? How do wine careers fit into the world of climate change jobs"? We sat down with organic and biodynamic wine maker Eliza Frey of Frey Wine to find out.